EXHIBIT at SAN FRANCISCO's PERFORMING ART INSTITUTE
The mixed media piece titled "Infinite Observer" explores the relationship between cartography as a means for understanding geography, landscape and place, and its potentially complicit role in the act of surveillance. The etymology of 'surveillance' comes from sur- 'over' + veiller 'watch' (from the Latin vigilare 'keep watch'). The work plays upon the idea of an infinite loop of observing and being observed as one surveys a representation of land and city. Additionally, the piece comments on how the act of surveillance creates new spaces and new interactions between object and subject. It questions the boundary between the observer and the observed and intentionally makes this an ambiguous juxtaposition.
Media: intaglio print, watercolor, wood & mirrors.
Dimensions: 17" wide x 25" tall x 12" deep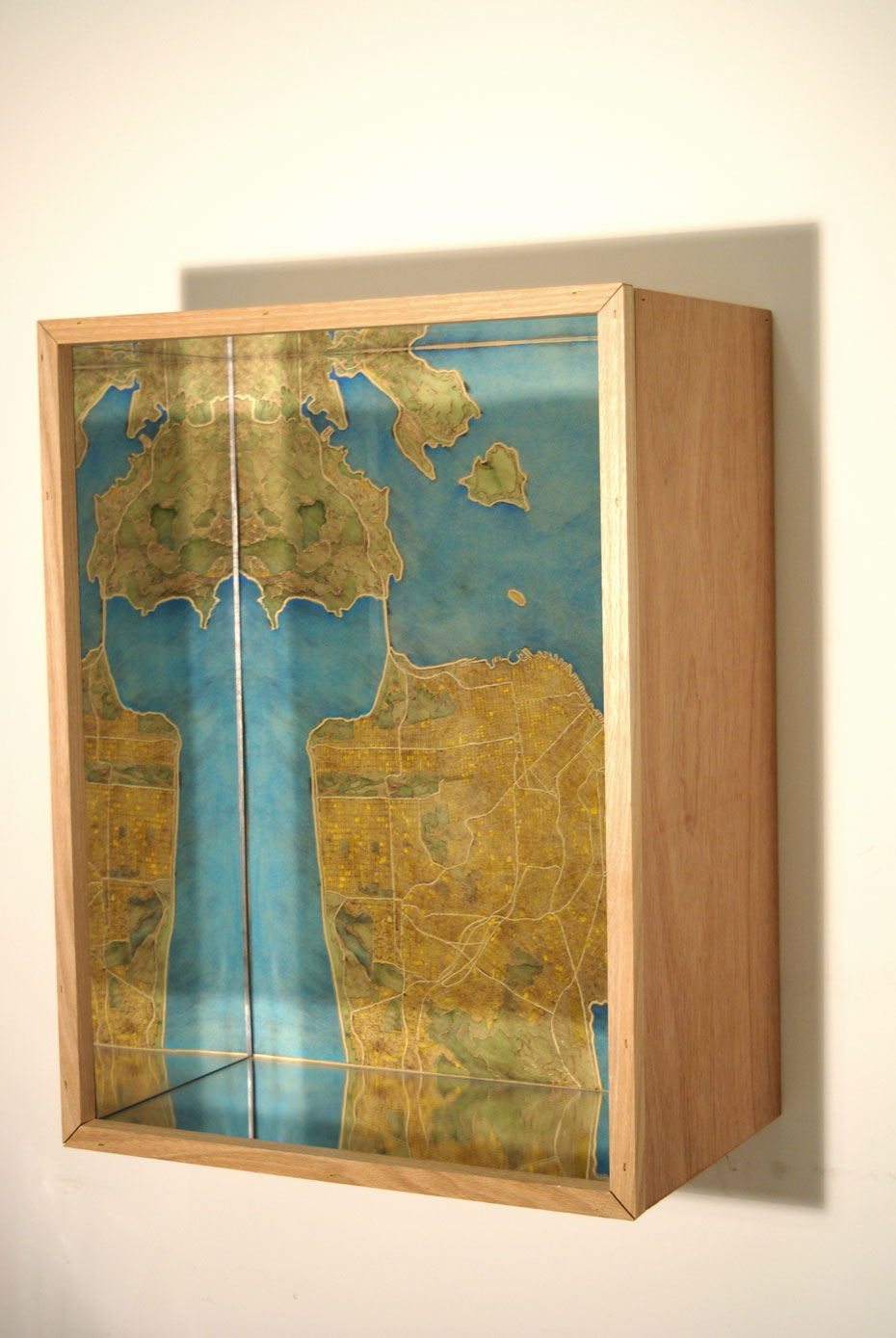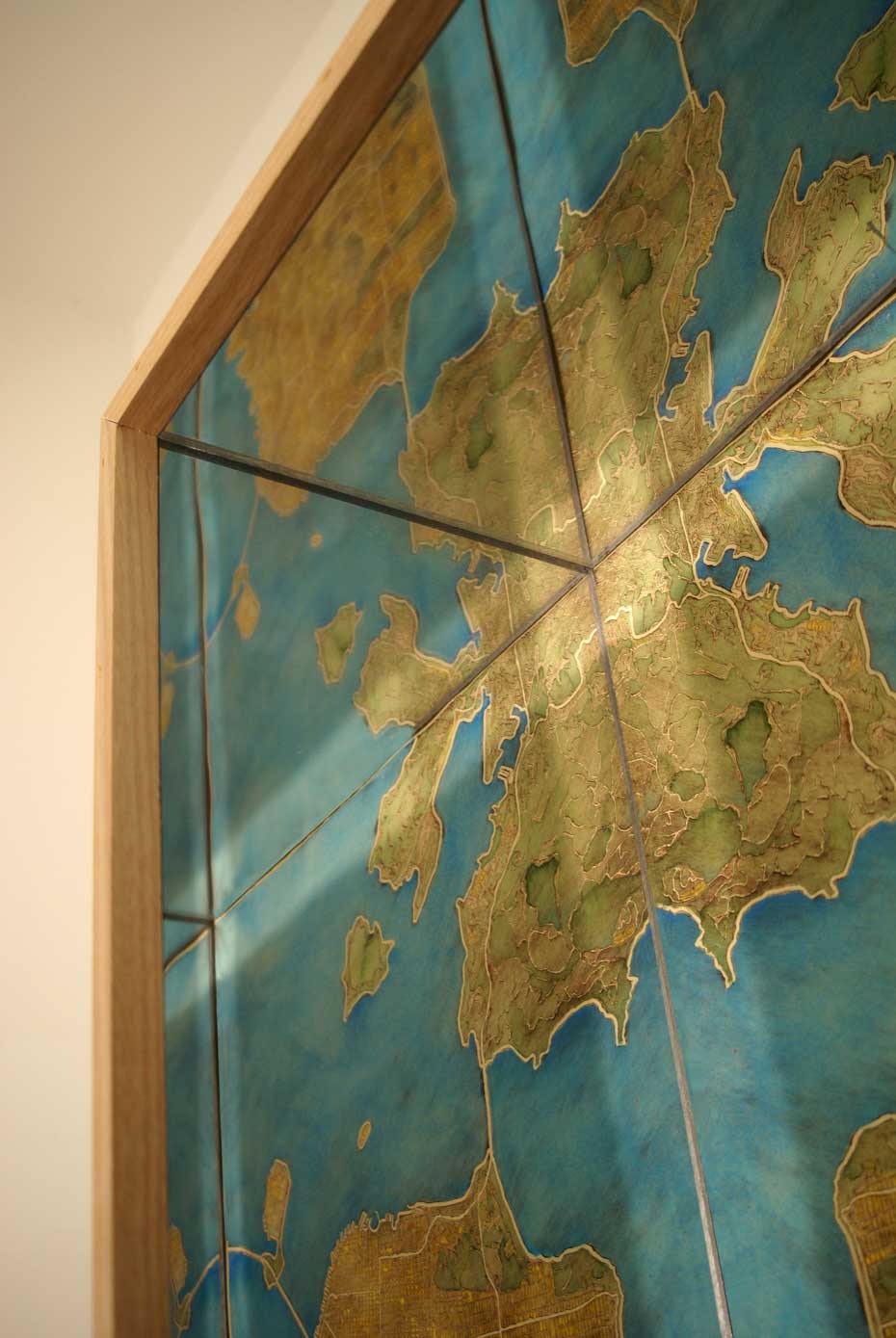 Artists Showing
Michael Bartalos, Guillermo Bert, Lisa Blatt, Antonio Cortez & Rosa Maria Alfaro, Jim Campbell, Enrique Chagoya, Allan deSouza, Rodney Ewing, Roni Feldman, Sean Fletcher, Angus Forbes, Farley Gwazda, Taraneh Hemami, Justin Hoover, Sherry Karver, Scott Kildall, Barbra Kossy, Tony Labat, Michael Layefsky, Charlie Levin, Mark Leibowitz, Jennifer Locke, Kara Maria, Andrew, Mezvinsky, Daniel Newman, Nigel Poor, Isabel Reichert, Tim Roseborough, Roberto Rovira, Elizabeth Sher, Michael Zheng.
Hanna Regev, curator of "Keeping and Eye on Surveillance" is also the curator of "Banned and Recovered: Artists Respond to Censorship," an exhibition that was conceived and developed for the African American Museum and Library and the San Francisco Center for the Book. In 2011, she organized a panel discussion on Censorship in the Arts: A Trend or Just a Passing Fad at PAI in collaboration with the First Amendment Project. Regev holds an M.A. in Museum Studies and M.A. in Modern European History from San Francisco State University.
The Performance Art Institute
(PAI) is multifaceted art space dedicated to performance art and issues that matter in our society and culture. At the core of PAI is the artist-in-residence program, which is one of the first and only of its kind. In housing and showcasing new genre artists connected to performance, film, video, sound and avant-garde music, the artist-in-residence program focuses on the development and presentation of new work created in the freethinking and accessible atmosphere of PAI and San Francisco. Through creative alliances with local museums and nine bay area schools, artists from around the world are presented with the opportunity to meld their residency into the maximum creative environment to ideate, compose, perform and document fresh work.