FROST MUSEUM of SCIENCE INNOVATION & ENGINEERING : BUILDING THE CITY of THE FUTURE PANEL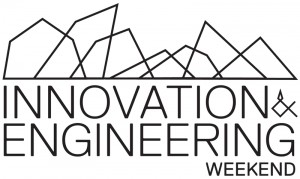 Roberto Rovira will take part in the Innovation and Engineering Weekend: Building the City of the Future,  Science Up Close Panel and other events at the Patricia and Phillip Frost Museum of Science, Thursday, February 19 – Sunday, February 22, 2015.
The  Science Up Close Panel will feature discussions by leaders in innovating the city of the future, including: Wilfredo Fernandez, MDC Idea Center, CREATE Accelerator; Robert Garfinkle, Science Museum of Minnesota; Pandwe Gibson, EcoTech Visions; Jane Gilbert, Wells Fargo; Erica Halverson, University of Wisconsin-Madison; Ric Herrero, MIAMad; Tameka Linnell, The Human Collective; Laura Maydon, Endeavor Miami; Maria Nardi, MDC Parks; Roberto Rovira, FIU.

From the press release:

What will it be like to live in Miami 10, 25, or even 100 years in the future? How can we as a community and a city overcome the challenges and maximize the resiliency and opportunities of a continually changing urban environment? Explore these questions and more by joining us for Innovation and Engineering Weekend where we will uncover visions for "Building the City of the Future."
Learn about architecture and design, energy, environment, and transportation challenges and solutions for cities where people are at the heart of the ideas. Discover the latest and greatest technology developments, meet with visionaries and scientists working towards innovative city solutions, try your hand at building unique, green designs through various Maker's activities, and much more.