ROBERTO ROVIRA among MIAMI TODAY's BEST of MIAMI 2015
The Miami Today newspaper features a special annual supplement called "The Best of Miami" that "focuses on individuals, companies and organizations that make special strides and efforts to improve the community they serve… These selections represent a cross-section of highly qualified nominees who are among the best in the community."
Congratulations to all our colleagues and friends in this special mention. We're honored to be included among them and to count some of them among our friends and collaborators.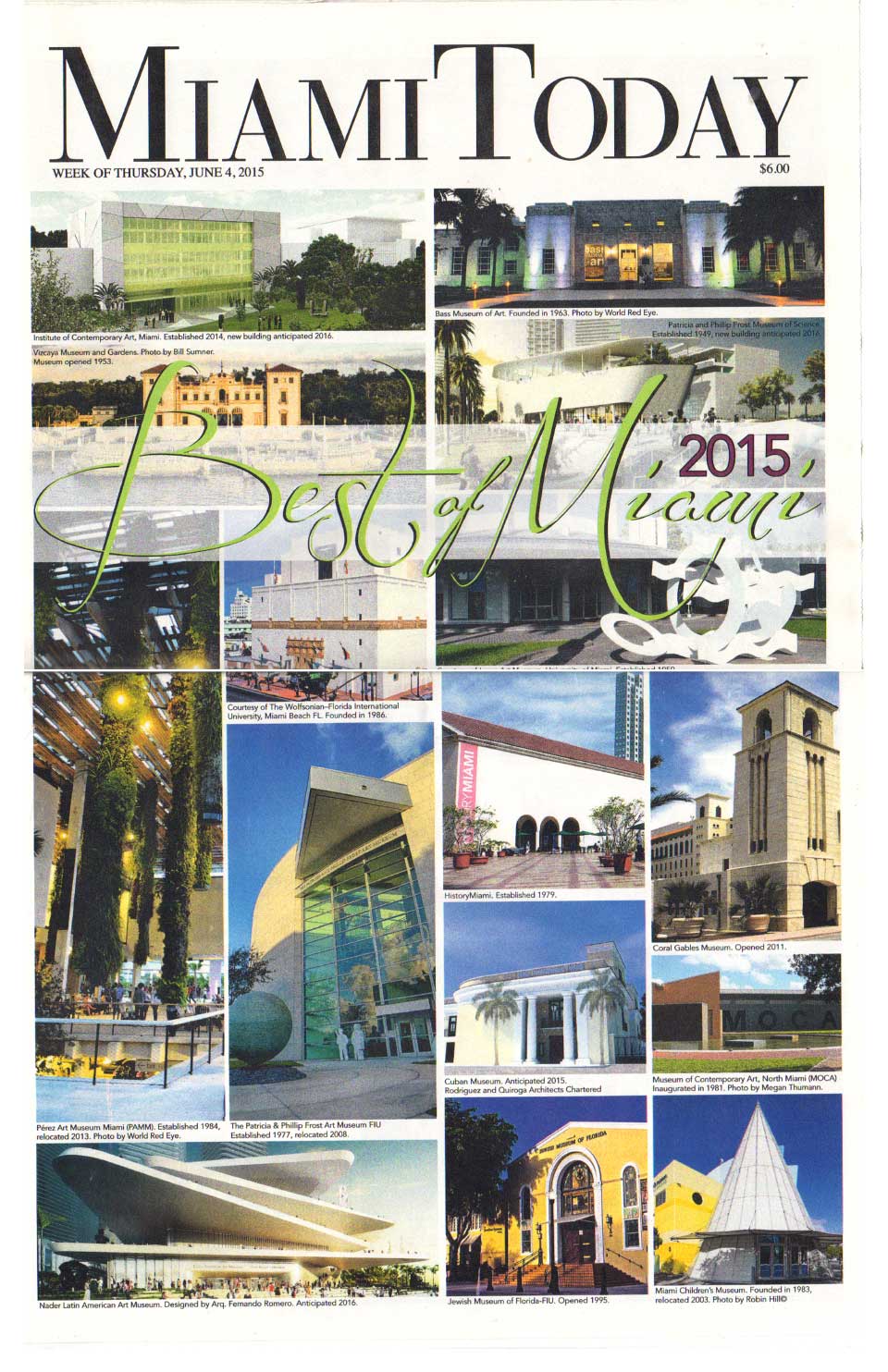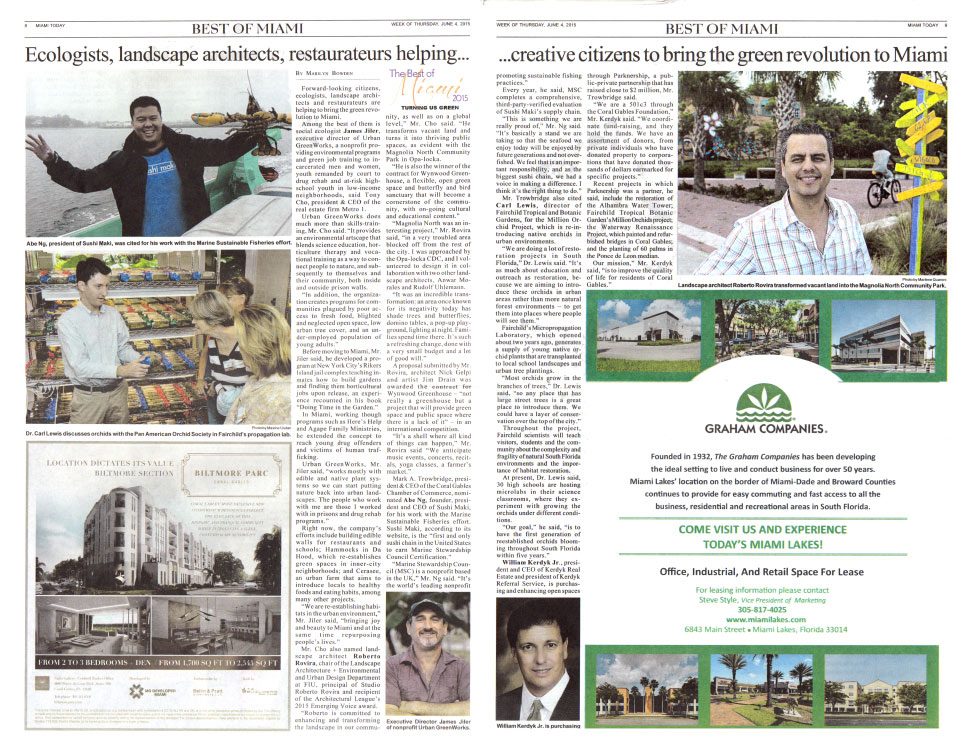 About Miami Today:
"Now in its 32nd year, Miami Today has become the newspaper for Miami-Dade County's business establishment and the trusted voice and source for business information locally.
Miami Today is the largest circulated mainstream publication after our daily paper. An award winning publication, we consistently receive honors from the National Newspaper Association and the Florida Press Association. Miami Today has the finger on the pulse of the community, reporting first on topics readers cannot find anywhere else.
Miami Today is one of the few local publications that is audited and surveyed. Circulation has been BPA audited for over 20 years and we are independently reader surveyed every two years.
No publication in South Florida has the demographics and credentials to support those figures except Miami Today. Our readers are a well-educated, high-earning audience who are the movers and shakers of Miami. We play an important role in this community, putting into perspective where Miami is going. People say there is more relevant information that affects the community in Miami Today's weekly newspaper than the whole week of the daily paper." [source: http://www.miamitodaynews.com/about/]