Being named an Emerging Voice by The Architectural League is one of the most coveted awards in North American architecture, and the program is notable for its over thirty-year history of identifying and nurturing firms that go on to have influential practices. See below for the 2015 winners. For a complete list of past winners, click here.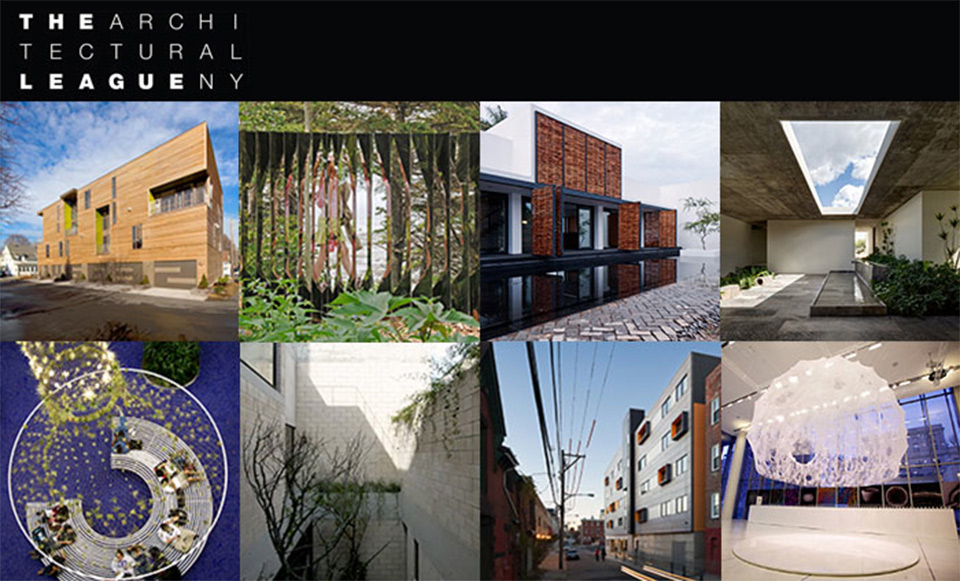 ---
The 2015 Emerging Voices are:

Benjamin Aranda and Chris Lasch
Aranda\Lasch, New York and Tucson
Manuel Cervantes Cespedes
MANUEL CERVANTES CESPEDES / CC ARQUITECTOS, Mexico City
Gabriela Etchegaray and Jorge Ambrosi
AMBROSI | ETCHEGARAY, Mexico City
Alejandro Guerrero and Andrea Soto
Principals, Atelier ARS°, Guadalajara
Neri Oxman
Architect, Founder and Director, Mediated Matter Group, MIT Media Lab, Cambridge
Brian Phillips
Principal, ISA, Philadelphia
Roberto Rovira
Studio Roberto Rovira, Miami
Elizabeth Whittaker
Principal, Merge Architects, Boston
For more information about the 2015 winners, click here.