Magnolia North Park, Opa Locka, FL
The Magnolia North Community Park transforms four vacant lots into one of Opa Locka, Florida's, more thriving public spaces.  A key part of the neighborhood's recovery, this community-based initiative, spearheaded by the Opa-locka Community Development Corporation (OLCDC), catalyzed the creation of the neighborhood's first permanent public space.
The design incorporates a variety of areas that cater to young and old and provide plazas at the park's entrance and exit, a cluster of domino tables, a pop-up playground, open areas, picnic tables, and hundreds of native plantings designed to attract butterflies year round. See NEWS for more.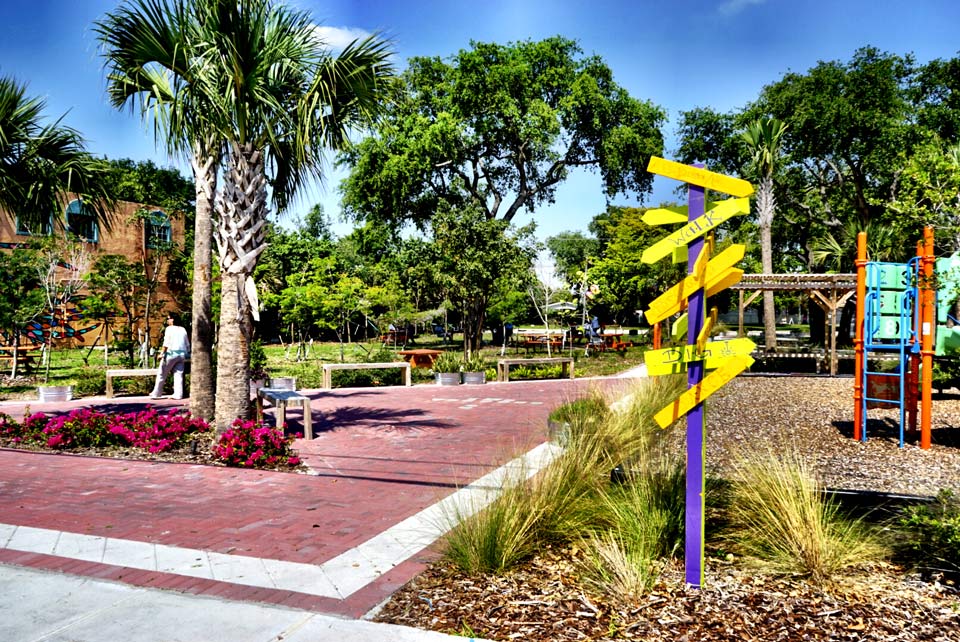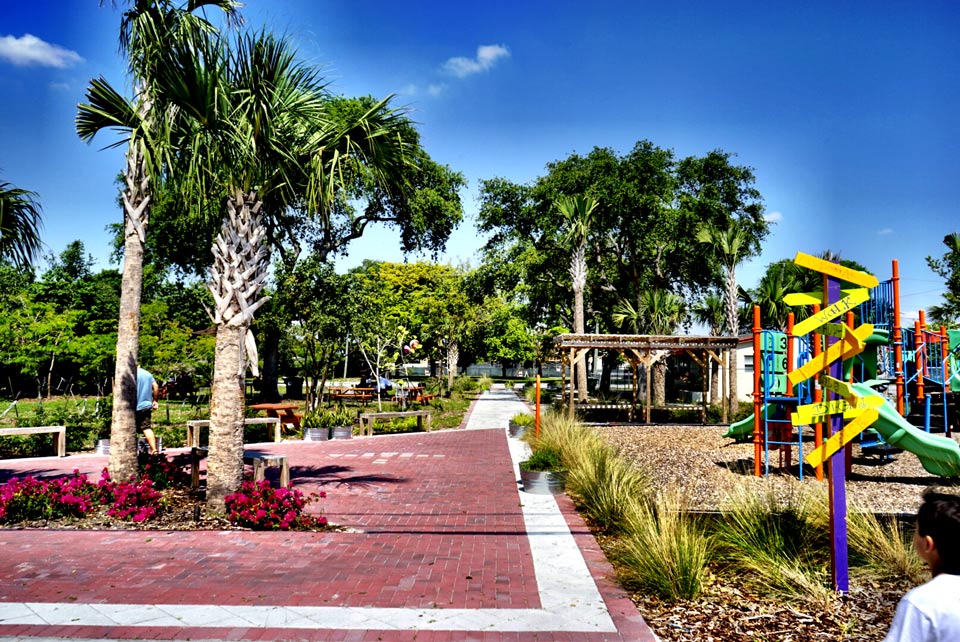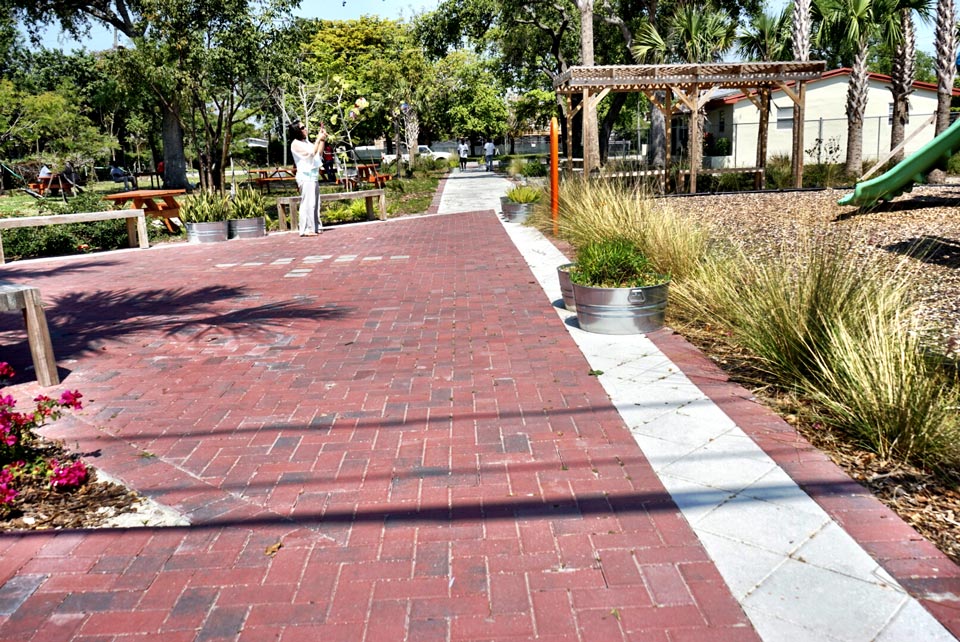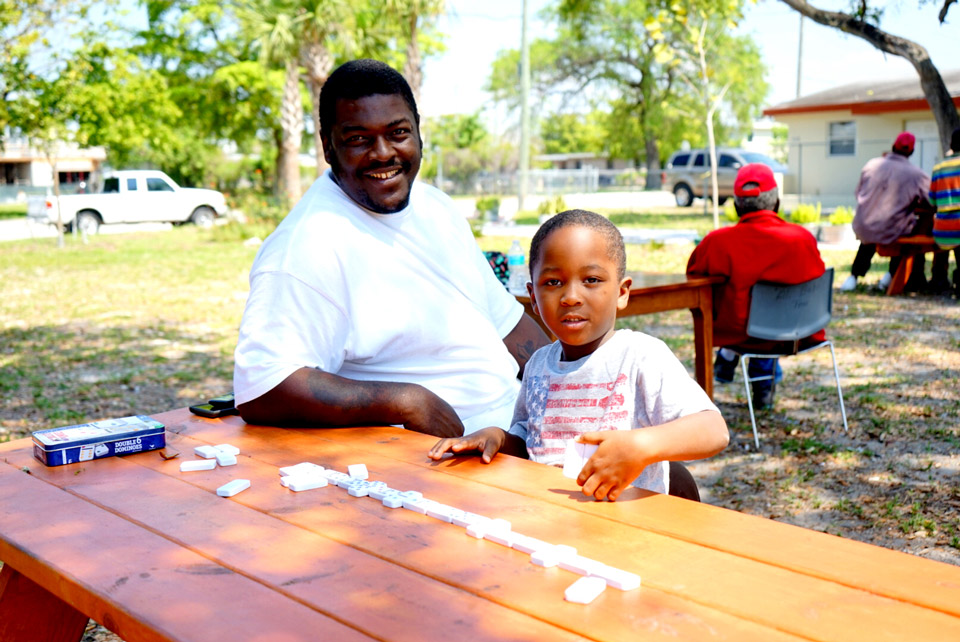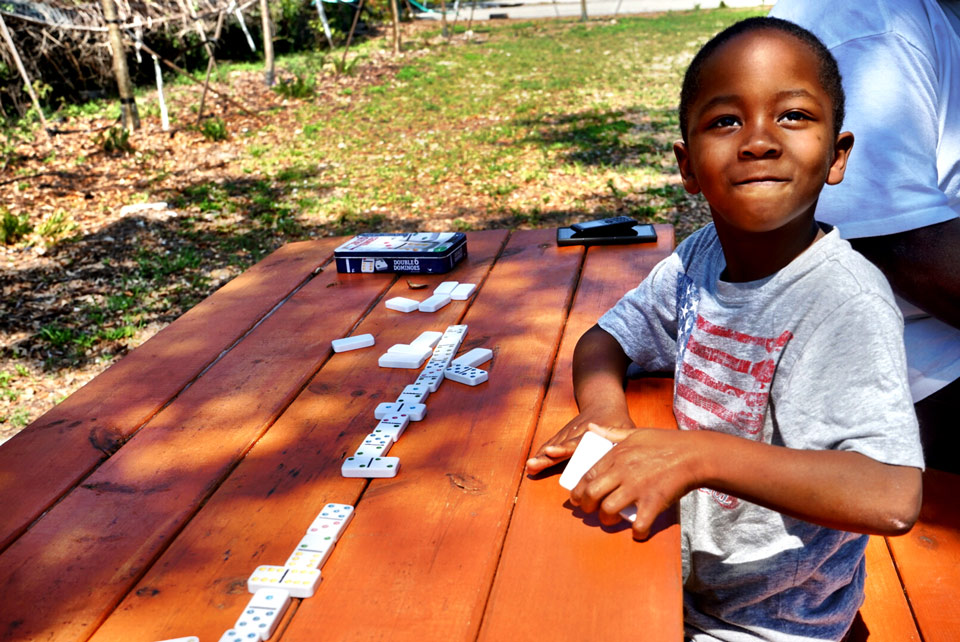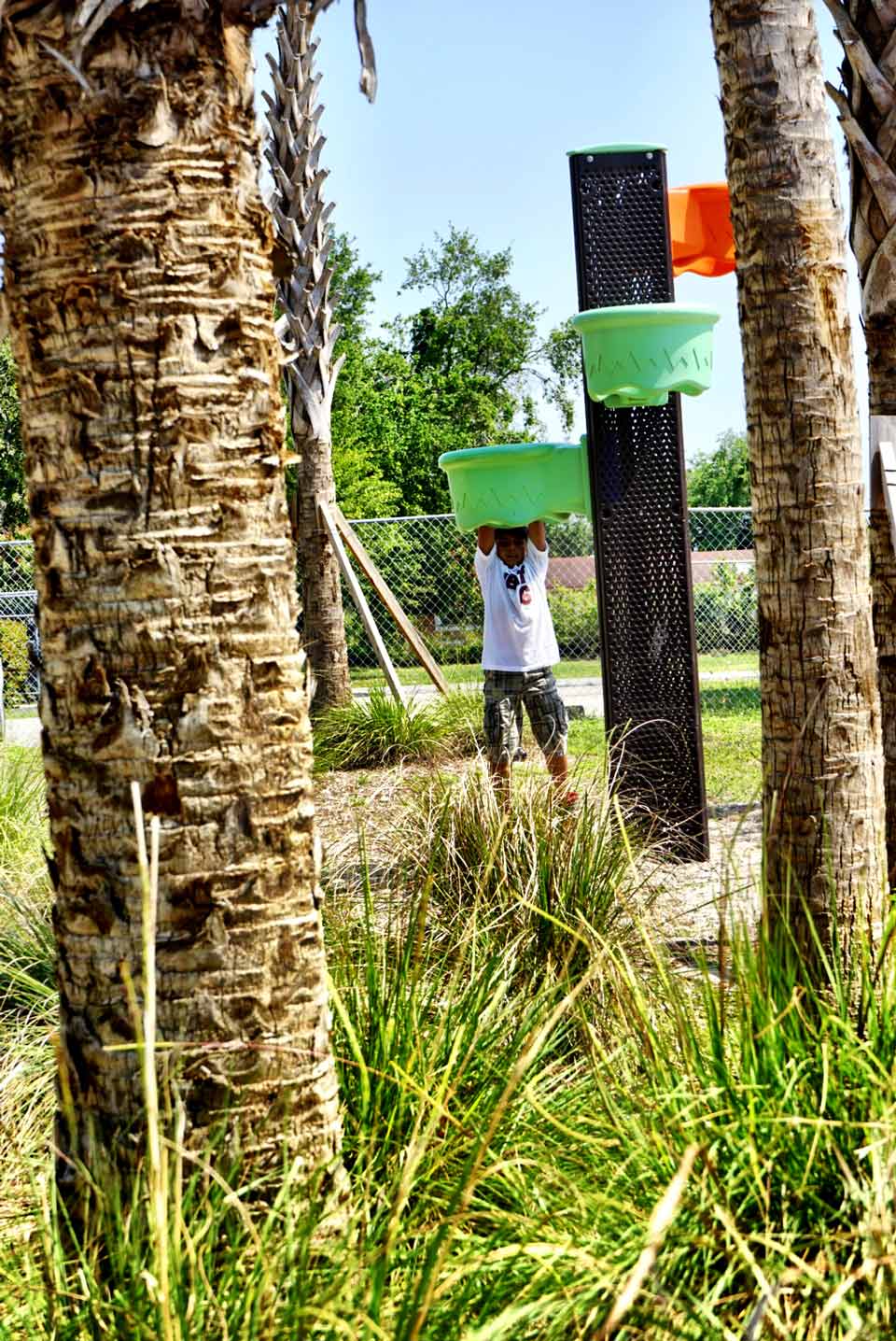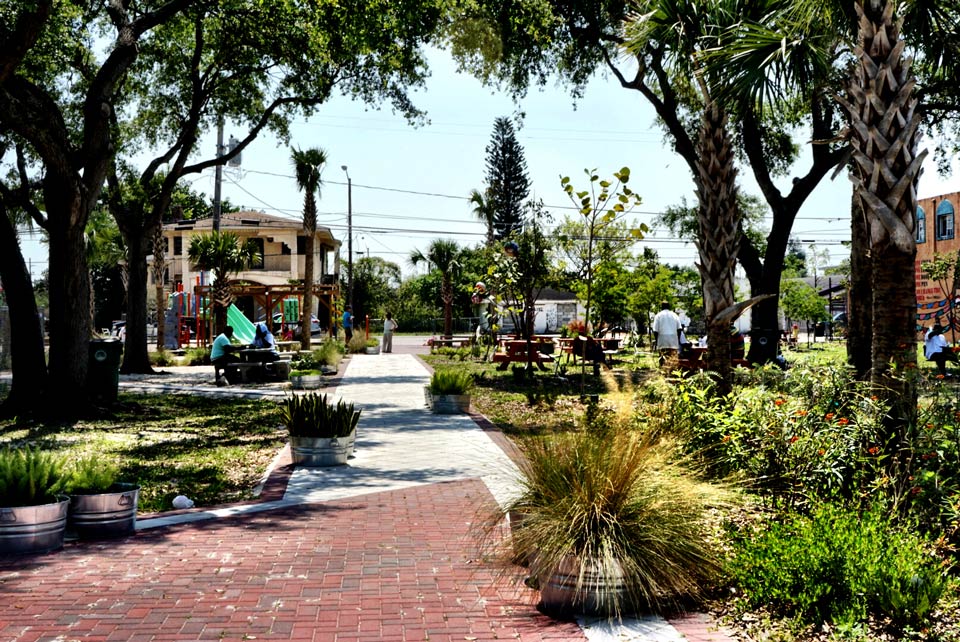 SITE PLAN FINAL:
SITE PLAN Phases 1 & 2: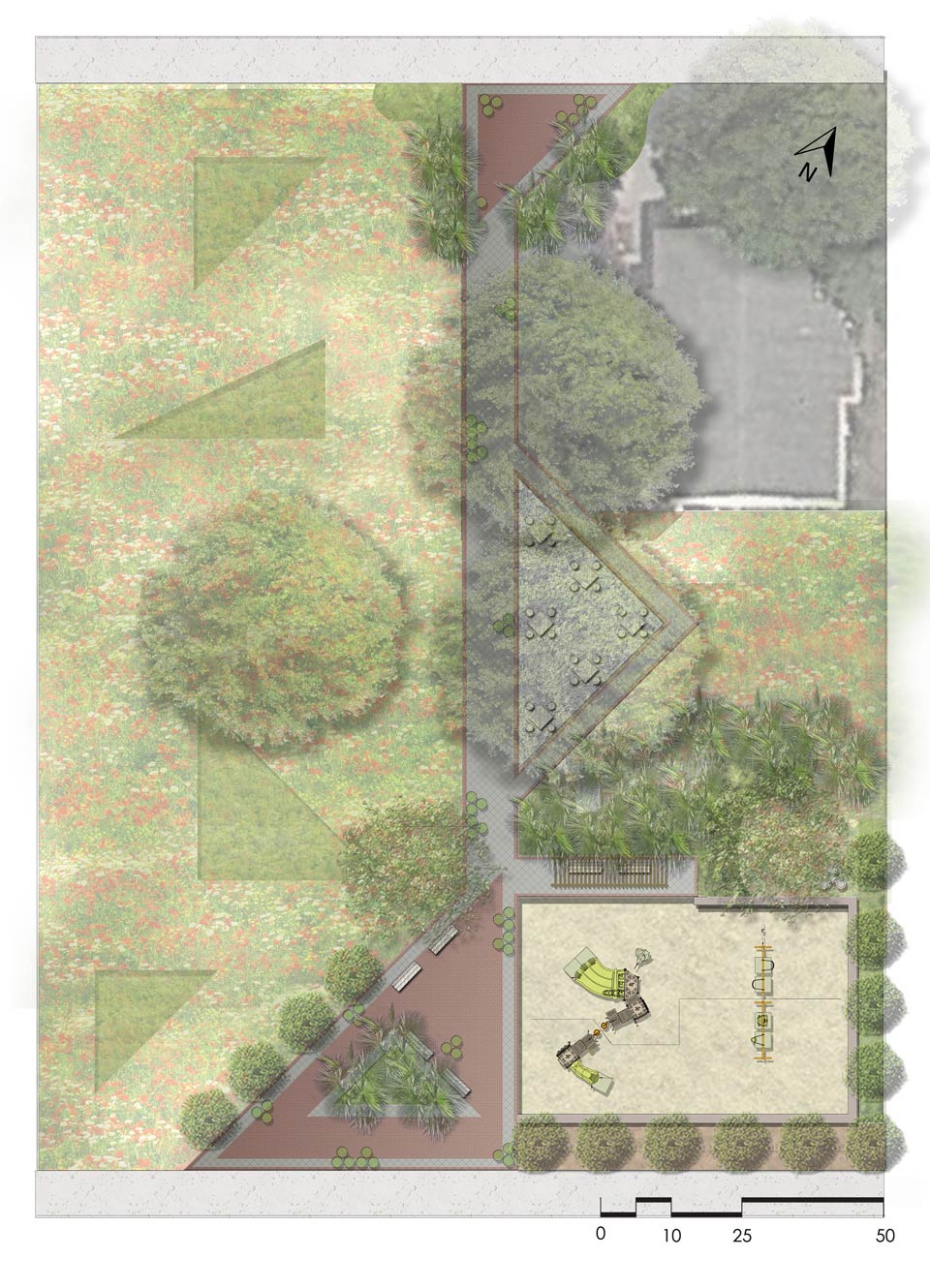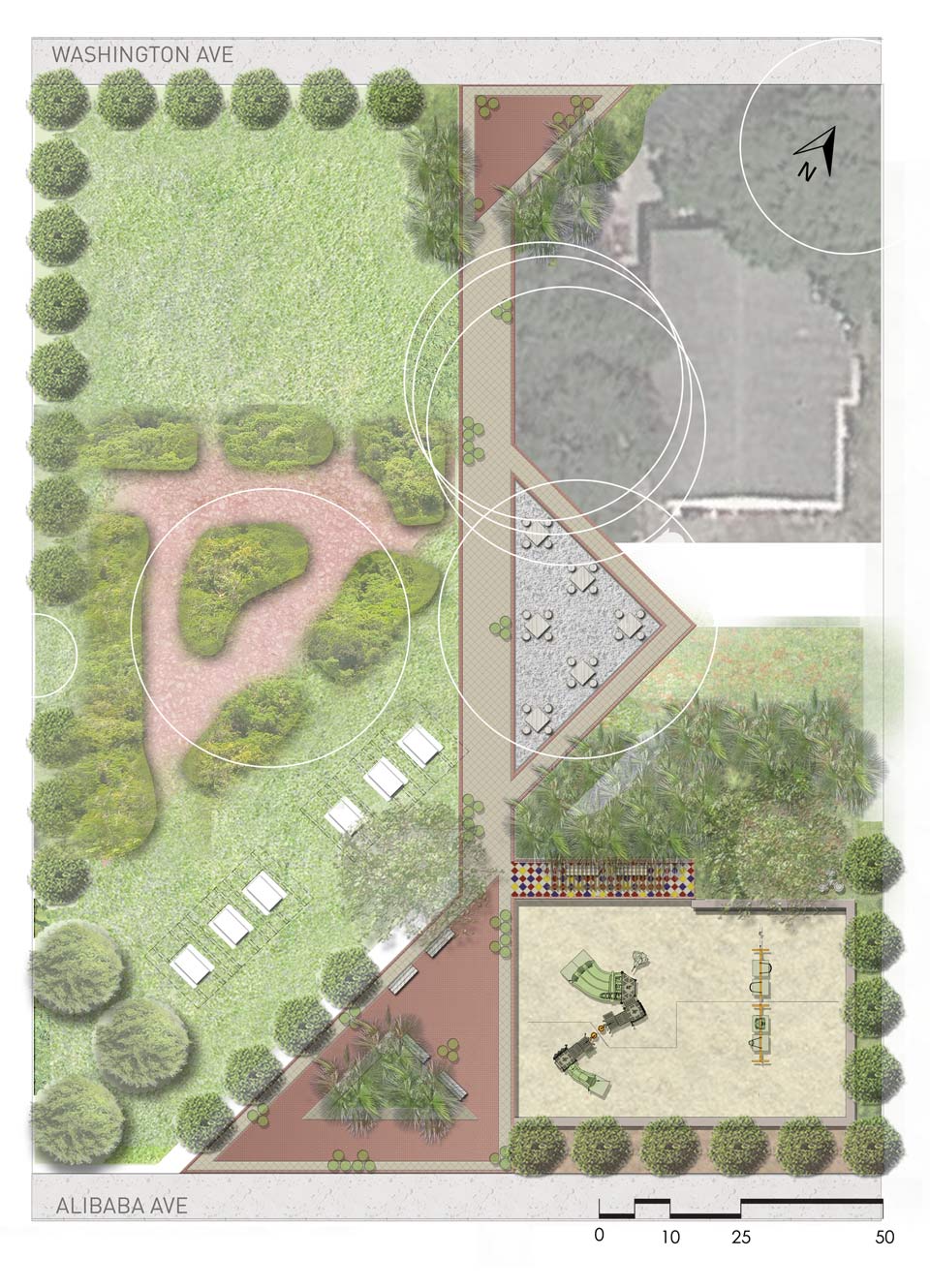 Installation Crew from FIU Landscape Architecture + Environmental and Urban Design: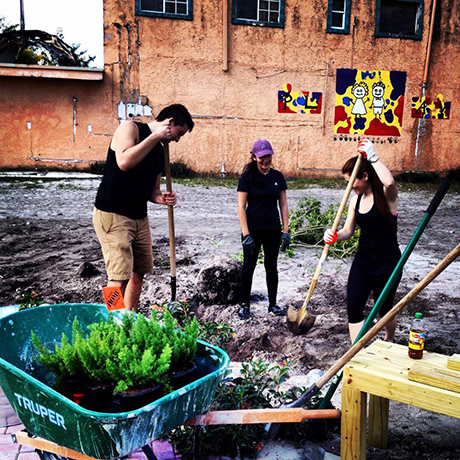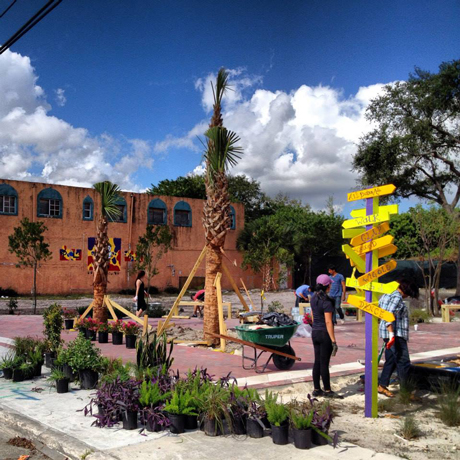 Winner of the American Planning Association Florida Chapter, 2014 APA Florida Award of Excellence in the Grassroots Initiative category and a 2015 Florida Chapter American Society of Landscape Architects Award of Honor.
Project Credits:
A design collaboration between landscape architects Anwar Morales, Rudolf Uhlemann, and Roberto Rovira.
Installation, Funding & Advocacy by:
• The Opa-locka community
• Opa-locka Community Development Corporation (OLCDC)
• City of Opa-locka
• KaBOOM! playgrounds
• MetLife Foundation
• Cypress Financial Group
• Public Allies Miami
• FIU American Society of Landscape Architects Student Chapter
• University of Miami's Socially Engaged Art
• Alliance for Community Trees
• Boise ASPEN
• VA Collective, an FIU student-led creative group comprised by FIU Landscape Architecture + Environmental and Urban Design and Architecture students